MAKE CUSTOMERS FEEL SPECIAL
Chatbots IMPROVE CUSTOMER SERVICE and that leads to an increase in SALES, LEADS gathered and ENGAGES your customers in your business
They work 24-hours a day, every day of the week
They are always pleasant
Sense of humour
They service multiple customers at the same time
No sick days😉 needed
Order a custom built Chatbot for your business today
Chatbots are programs that run on your website.
They help clients navigate from point A to point B, so the customer has the best customer experience.
They can be used to gather contact info from customers.
They can make special offers to customers leaving without buying, 
They can manage a customer query or log a complaint.
Will they work in my business?
If you trying to

increase the number of leads

that you generate from your website then you need a Chatbot
If you are trying to

increase Sales in your Online store

, Shopify, Woocommerce, etc. Then you need a Chatbot.
Yes, according to studies

, over 50% of customers expect a business to be available 24/7.

 Chatbots can answer thousands of questions at the same time.
They are the only employees that providers consistent service and records the results of all interactions automatically.
At Success By Design, all Bots are built and tested by us, and we have over 10 years of experience in designing user journeys and customer experiences.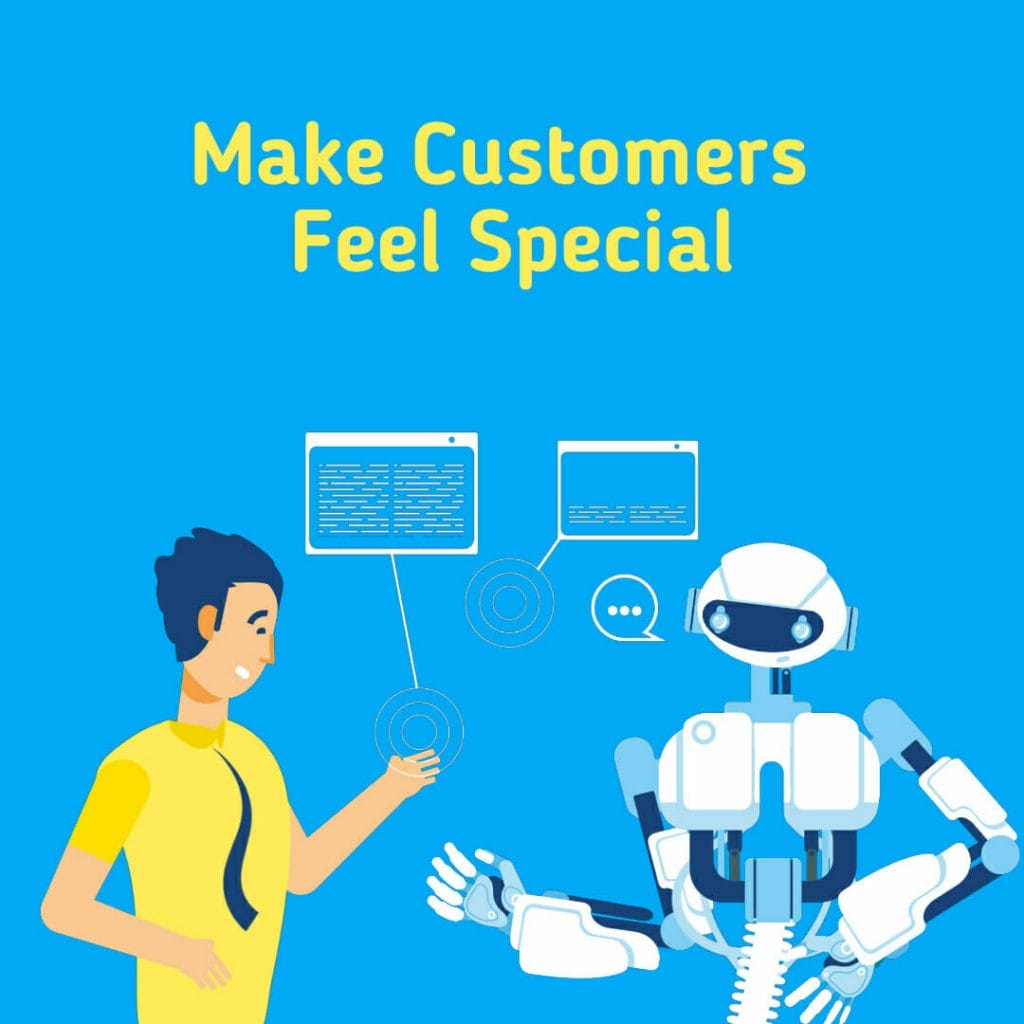 I already have a live chat option
While live chat is ideal, capacity and consistently good service is a challenge. 
Whereas Chatbots
Are always friendly, excellent for brand image
They reduce the number of employees needed for chat support
As well as increase the speed to service a customer
Chatbots can service thousands of people at the same time
IA Chatbots and Live support can be integrated
'Chatbots are important because you won't feel stupid asking important questions. Sometimes talking to someone can be a bit intimidating. Talking to a chatbot makes that a lot easier!' Petter Bae Brandtzaeg - Why People Use Chatbots
Chatbots help Businesses that don't have a lot of resources identify new leads, convert customers, and improve customer service.
Less Time/Less Money — Chatbots are a cost-effective way to improve customer service. They don't take up time from otherwise busy personnel and are inexpensive to use.
Customers can engage with chatbots since they have a simple interface and are usually quite humorous.
The forefront of Technology – They will undoubtedly become an internet business standard in the next years.
Not with us!
They cost very little, and a perfect for small and big businesses that offer services or have an eCommerce store.
They will increase sales, gather leads, manage online customer support and queries.
Customers receive consistent service and they are much cheaper than hiring people to support a live chat 24/7.

There is no waiting, Chatbots can service multiple people at the same time.